History of Our School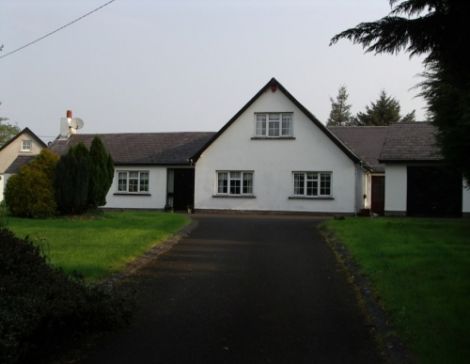 The Thompson Public Elementary School was created from the amalgamation of two local schools, Lisnalinchy Schoolhouse, and The Palentine.
Lisnalinchy School was built in 1834 on the Horseshoe Road at the junction with Lisnalinchy Road West. At the time, this was the main road into Ballyclare. When the school closed in 1928, there were 68 pupils on the roll. Since then, the schoolhouse has been renovated and extended and is now a private house.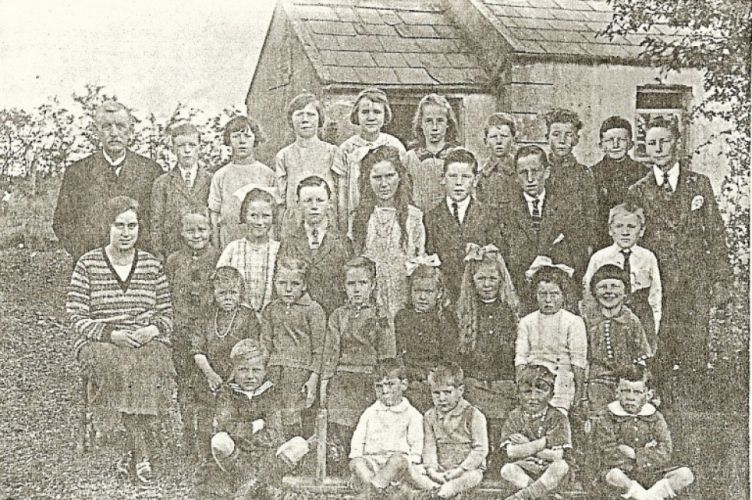 Mr S. Kerr (Principal) and Miss J. Robinson with a group of pupils outside Lisnalinchy School prior to its closing in 1928.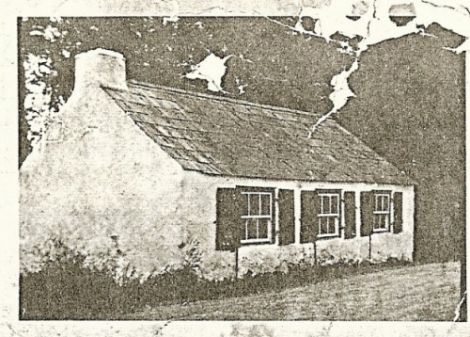 The Palentine was built on the Ballypalady Road near the junction with The Longshot. The school had just one classroom, shared by two teachers. It was later used as a Sunday school by Miss McCalmont who lived on a farm on The Longshot.
Unfortunately, the building is no longer there as it was demolished in 1979.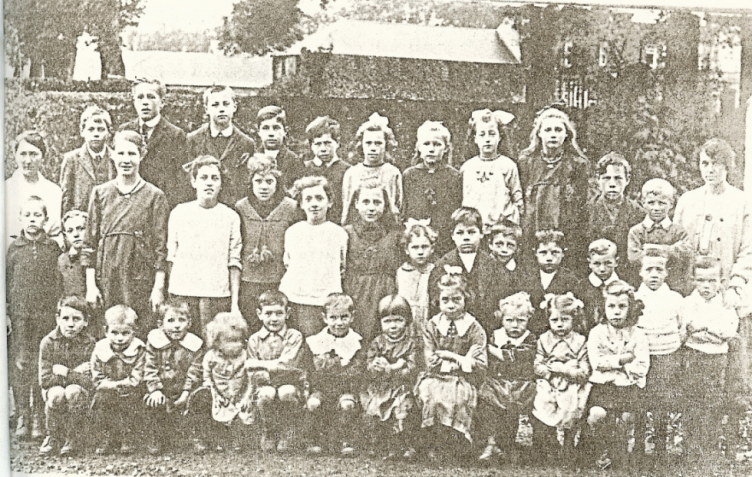 Miss Esler (Principal) and Miss Anderson with the pupils of The Palentine School just before its closure.
The amalgamation of the two schools was initiated by a local doctor, Dr. Thompson. He lived on the first farm down The Longshot and travelled around the countryside by pony and trap. He was not fully qualified, so he did not ask for payment although he often received butter, milk, potatoes or a chicken in return for medicines.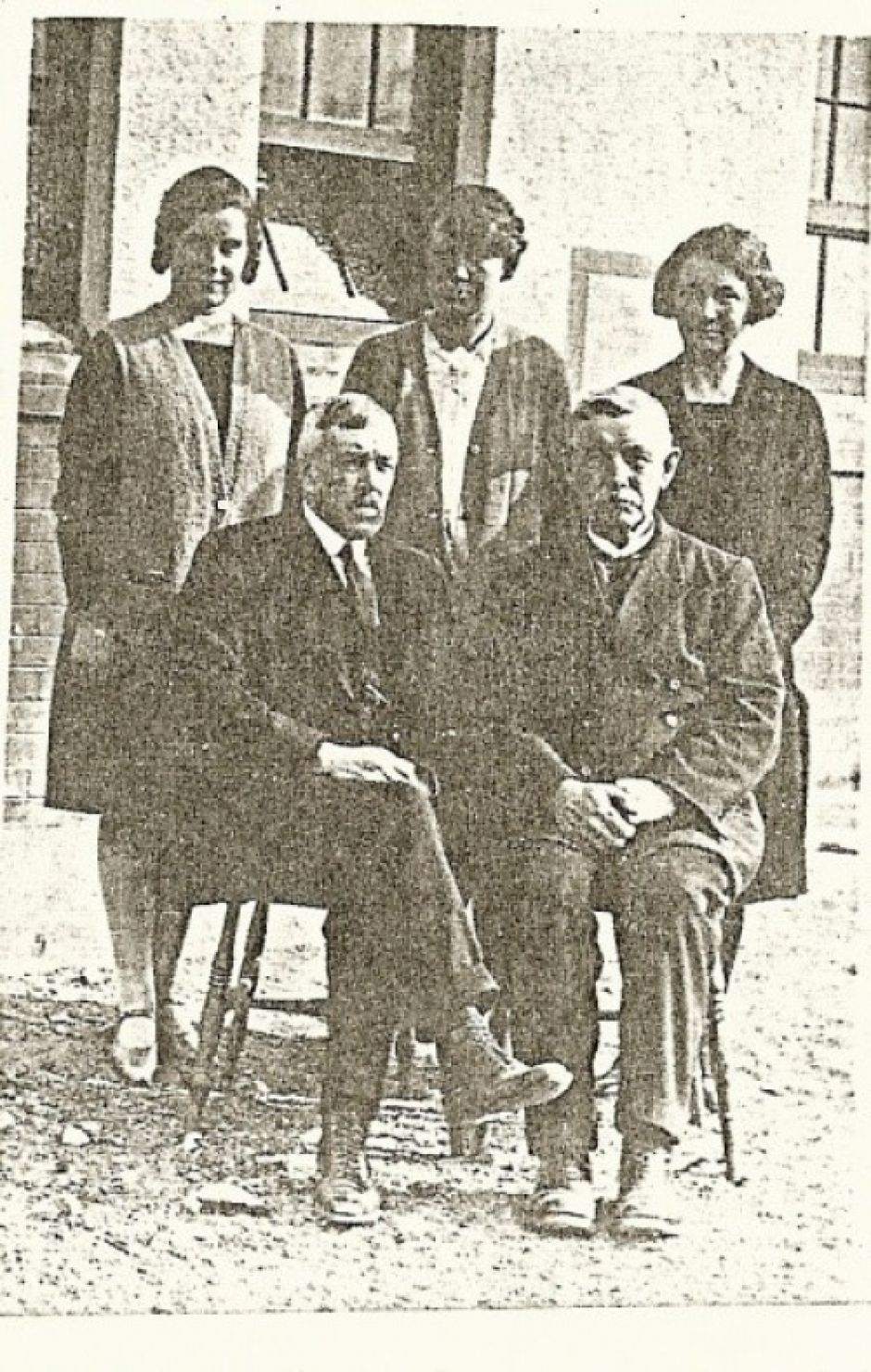 The first staff with Dr. Thompson, seated on the left in the front row.
Dr. Thompson was very interested in education and for many years he fought for planning to build a new school for the children of Lisnalinchy and The Palentine. When the school was eventually built, it was named The Thompson Public Elementary School.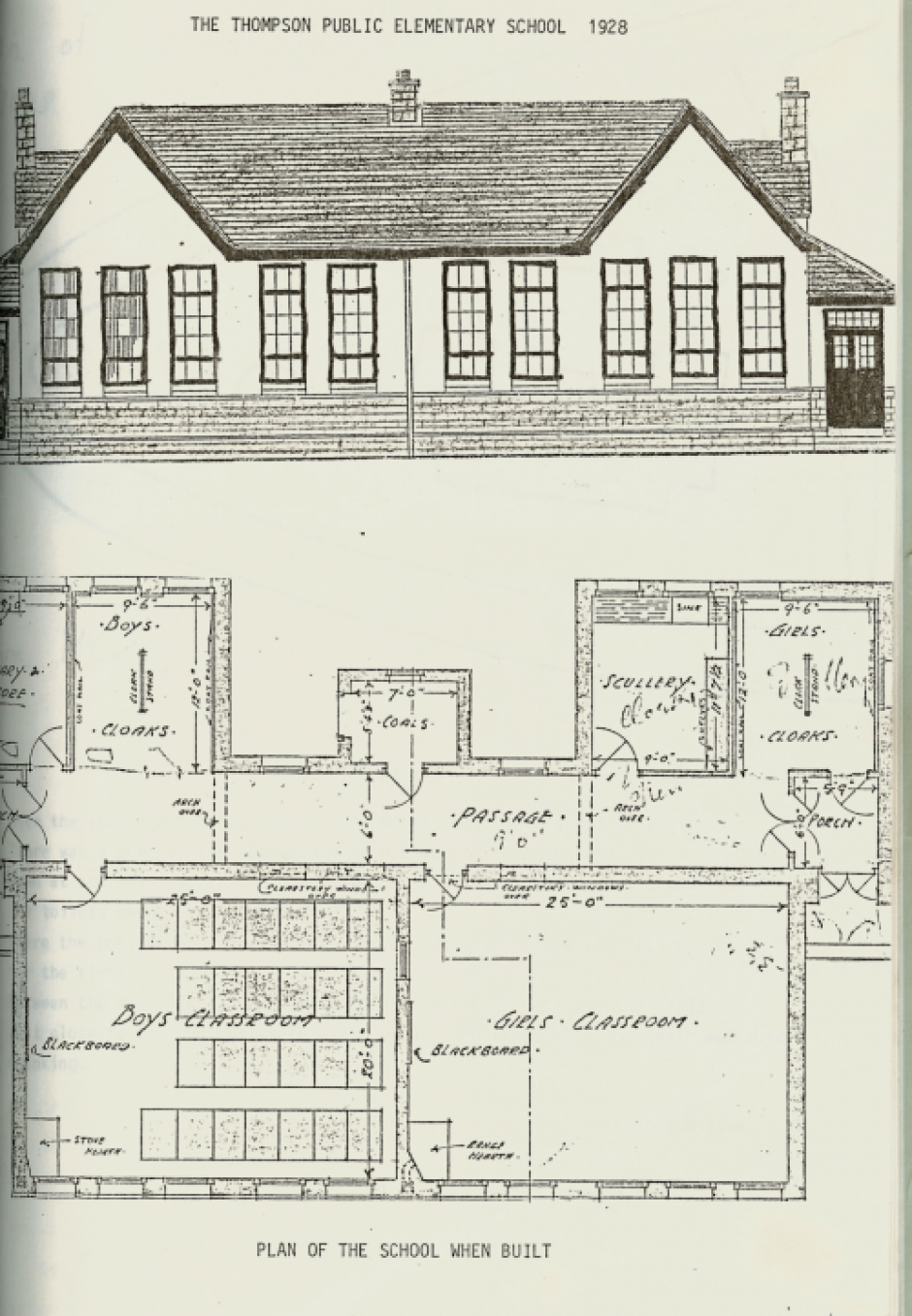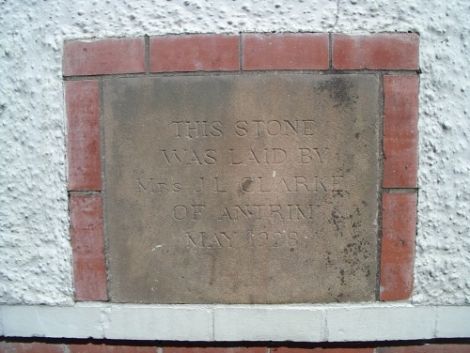 The foundation stone for the new school was laid by Mrs J. L. Clarke of Antrim in May, 1928 and the building was completed in November, 1928. It was designed by Mr. W. D. R. Taggart of Belfast and the builder was Mr. H. Laughlin of Whitehouse.
The school consisted of two classrooms, one for boys and the other for girls and was built to accommodate 100 pupils. On the opposite side of the corridor from the classrooms was a library, cloakrooms, a scullery and a fuel store. In the evenings, the library was open for local people to use and was equipped with books and a bookcase supplied by the Central Library in Ballymena.
At either end of the building (facing onto the Ballyclare Road) were two doors, one for boys and one for girls.
Classrooms were heated by coal-fired barrel stoves in the corners which sat on a tiled area of the wooden floor.
Falling public interest in the library led to it being restricted to school use and it was later converted into an additional classroom in 1950.
The Thompson Primary , 42 Mossley Road , Ballyclare Co. Antrim BT39 9RX Phone: 028 9335 2361